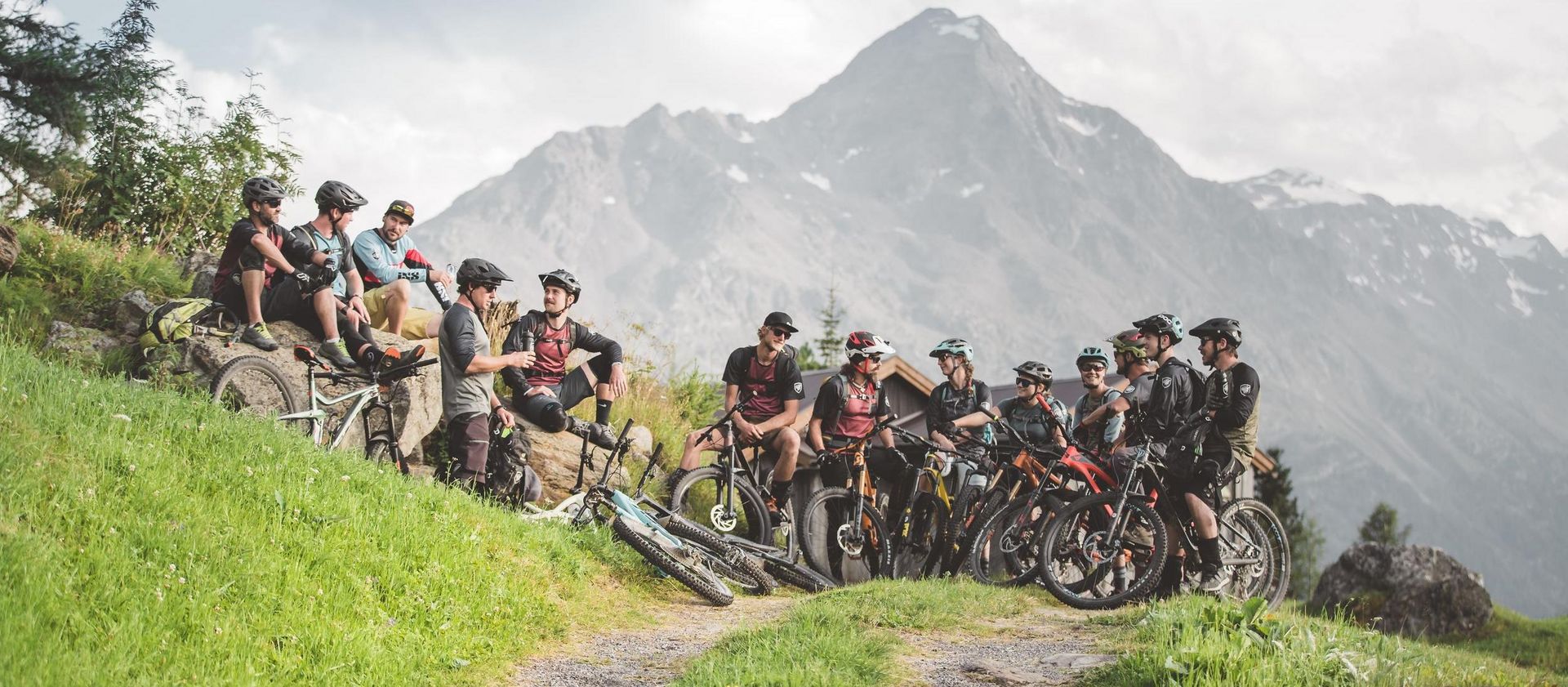 Your bike guides in Sölden
On the RIDE side of life
We know how to enjoy life in a sporty way, love nature and prefer to be out and about in the mountains - uphill and especially downhill. Our passion is our vocation, we work as ski guides during winter and as bike guides during summer. Once the snow melts, mountain biking is the most beautiful thing in the world for us. It's an emotion we can't contain. With the bike school RIDE ON in Sölden we live our dream of an active life and want to inspire you with our spirit and lifestyle.
Vreni, Roland, Alex and the bike guides from RIDE ON
What you want to ignite in others must first burn inside yourself!
Aurelius Augustinus