RIDE ON Mixed Camps
Rollin' Rollin' Rollin'
The mixed camps are aimed at trail beginners, enduro pros or e-riders. We offer multi-day camps with individual emphasis. As a warm-up at the start of the season or as the icing on the cake of the Indian Summer, classic or with an e-bike, in our skill area or in the high alpine terrain. All camps include riding technique training, image and video analysis and are guaranteed in small groups with a maximum of 6 participants. Our range of courses is as diverse as you are. Secure your spot now and get into the flow.
Below you can find an overview of all Mixed Camps.
*Please regard our general course information regarding equipment, safety and biking technique level!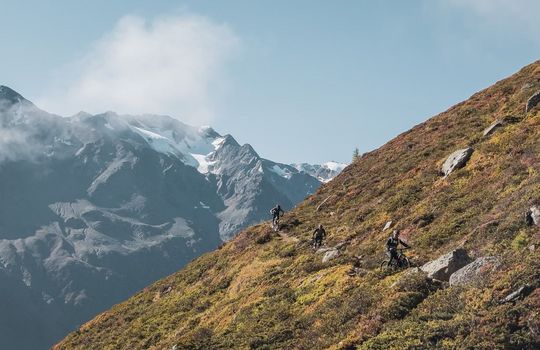 Indian Summer Camp
Dein Fahrkönnen erlernen oder ausbauen in einer Ü 50 Gruppe. Entfliehe dem Arbeitsalltag und nutze unser Indian Summer Camp um deine Fahrtechnik mit Tipps & Tricks in entspannter Atmosphäre mit Gleichaltrigen zu erweitern.
15. - 17. September 2023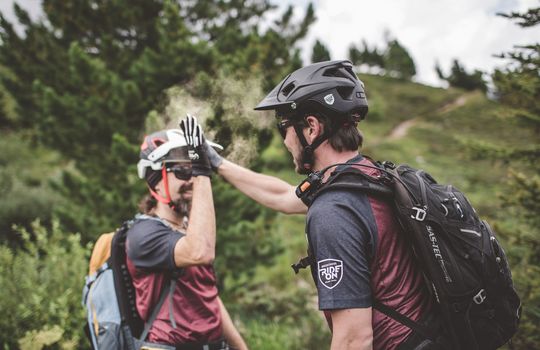 Flow Ride Camp
Intensify and expand together with us your riding technique and skills in our homebase and in the Bike Republic Sölden on five eventful days
10th - 14th of July 2023
14th - 18th of August 2023
08th - 10th of September 2023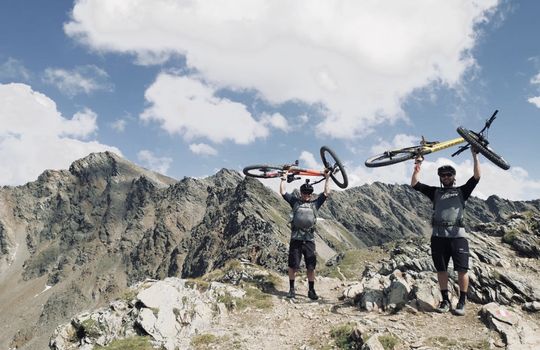 Alpin Freeride Weekend
Exclusively for advanced riders who want to have a unique experience in high alpine terrain.
Course date to be announced